Wonford Planters
Portfolio – South West in Bloom, 5 July 2016
My name is Jenny Mitchelmore and I live in Briar Crescent, Wonford. I met Sue Bulled in 2015 during one of her regular 'door-knocking' sessions.
I became involved with the Wonford News editorial group and Sue outlined the work that had begun early in 2015 with other local gardening enthusiasts, which was to tidy up and improve the look of the brick planters along Burnthouse Lane for the benefit of the residents in the area.
At the beginning of 2016 I asked Sue if we could consider working on the mini-roundabout in Laburnum Road, which was in quite an untidy and sorry state, full of weeds and brambles and looking generally very uncared-for. We had a site meeting with Paul Faulkner of Exeter City Parks and Green Spaces and he agreed that he was happy for us to expand the work of the volunteers. Thus Wonford Planters was formed, comprising of myself, Sue, Barbara Beames (and three children) and Andy Richards.
At Sue's suggestion I contacted PCSO Percy Giles of the Exeter Community Police Cadets and on Saturday 2 April we began the work on the Laburnum Road roundabout. It was an extremely successful day.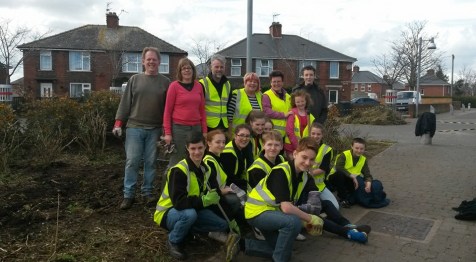 I'd also contacted the Express & Echo and we achieved a two-page spread that week and we also achieved a feature in Exeter Citizen: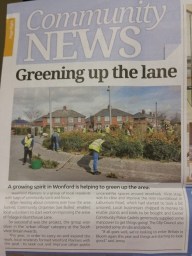 Every Saturday since that date (bar one) Wonford Planters have continued to work on the roundabout and every week residents who pass by comment on how improved it is becoming.
We are aware that any job of this kind is going to take time but we are fully committed to this work.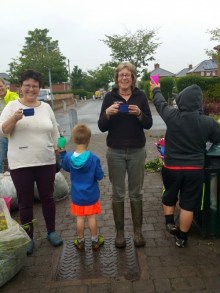 My vision is to introduce many natural herbaceous plants; quite a few of which I already grow in my own garden and am happy to transplant as the year progresses.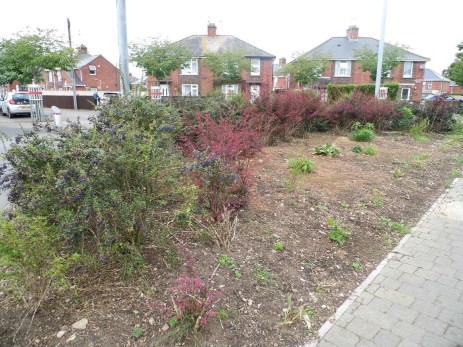 I've recently applied for some funding via Alcoa Howmet. One of the criteria for this was that five employees had to be involved for a day in an Event towards the funding grant. We spoke to Graham Densham, landlord of The Dolphin pub in Burnthouse Lane. Graham confirmed that he is an employee of Alcoa and pulled together four colleagues for the Event, which we booked for Saturday 25 June.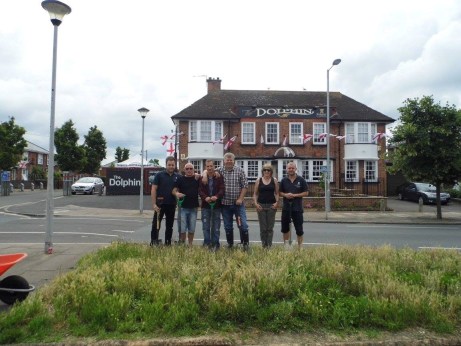 The piece of ground in the picture is an area that has remained untouched and scruffy in appearance for many years.
Being in a prominent position in Burnthouse Lane it's viewed by residents on a daily basis. Our aim was to get this cleared off in order to install some new soil and then next year, sow wildflower seeds to become another part of Exeter 'Wild City'.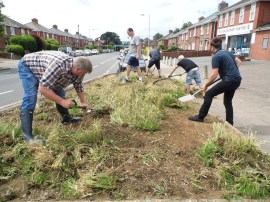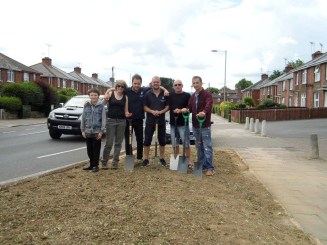 And here is the result.
The chaps did an amazing job and, being well-known in the area the activity provided some brilliant PR for the cause. I spoke to the manager of One Stop and the ladies of the Dolphin fish & chip shop as well to highlight the reason for the Event of the day.
I've also put in an application for a community ward grant from the councillors at Exeter City Council so if successful we can proceed with the purchase of plants, seeds and tools with the forward plan being to work on other uncared-for spaces around Wonford for the benefit of the community as a whole.
Jenny Mitchelmore