South West in Bloom is supported by the Royal Horticultural Society and is one of eighteen regional/national competitions that make up Britain in Bloom, the biggest horticultural campaign in Europe. The aim of the communities that take part each year is to improve and regenerate local environments through landscaping, conservation and recycling projects.
In 2016 Wonford entered the 'Village' category for the first time and we achieved a silver award. For the IYN 'It's Your Neighbourhood' category we achieved 'Level 3 – Advancing'. We were extremely proud to attain this level at our first attempt.
This summer we achieved a 'Level 4; Thriving' award for the IYN category, which is one step up from 2016 and we were thrilled to achieve that. It proved all our hard work was recognised!
This year we procured the services of the Community Payback teams to help us with the heavier work.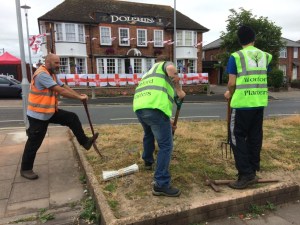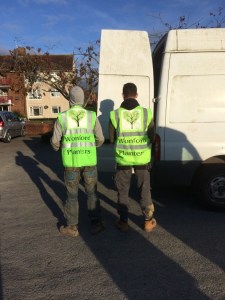 They were a great bunch of lads who all worked extremely hard, and we have really appreciated their help.
South West in Bloom awards presentation at the Imperial Hotel, Torquay, October 2017. From left to right: Andy Richards, Lord Julian Fellowes, Jenny Mitchelmore, Lady Jane Fellowes, Sue Bulled and Barbara Beames.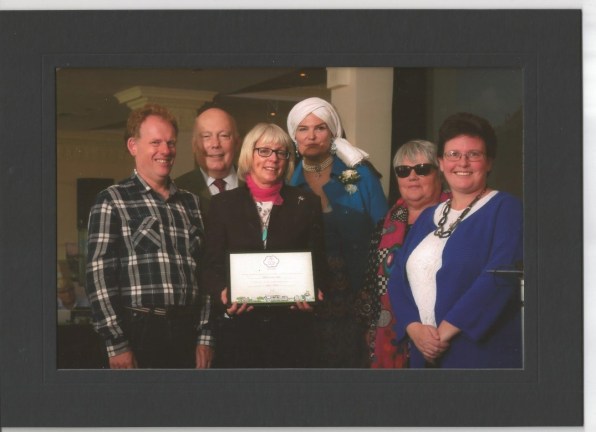 And at the Exeter Community Centre, St David's Hill, with Toby Buckland.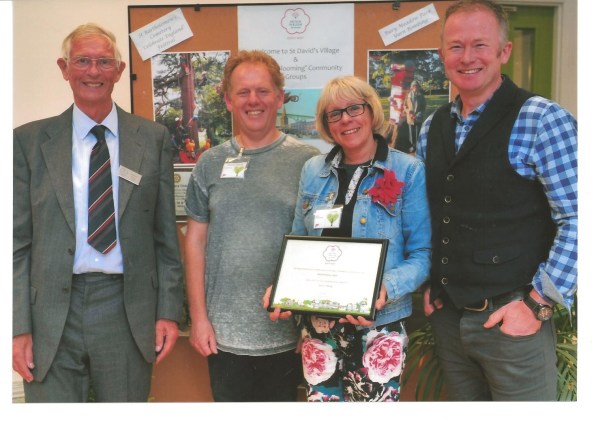 Our certificates are on view at the Phoenix Centre.
Follow us on Facebook: Wonford Planters, or on Twitter @wonfordplanters